It's

 

Asian Pacific Heritage Month, and we are sharing books and interviews from some of our amazing AAPI authors here on the blog. Today we haveYumi Komatsudaira, who is a recipe developer, culinary instructor, and the president of K-Seaweed. She is also the author of Japanese Superfoods, which releases this fall! 
Since it is Asian Pacific Heritage Month, we'd be honored to hear about your own experience and background as a Japanese American. Tell us a little bit of your story.
I was born in Tokyo and raised in Saitama prefecture, a suburb of Tokyo. My parents own a small seaweed factory that they started in the 1960's. They expected they would have a son, who would eventually take over the business, but they wound up with three daughters — I am the middle sister — and all of us work in the family business today. My sisters both live in Japan, and I have been living full time in New York City with my son since 2012. I now work as a Japanese culinary instructor, an author, recipe developer, food stylist and food photographer. I also run the international division of my family's seaweed company under K-Seaweed Co., and travel to Japan often promoting sea vegetables and its health benefits.
How did growing up in and around your family's seaweed factory in Japan impact the course of your life?
Growing up with my sisters, our first playground was our family's seaweed factory. We would run around playing and grab handfuls of seaweed to snack on. Even as children, we all loved the smooth silky texture of seaweed. It was my favorite snack as a child, so a healthy diet has been a part of my life for as long as I can remember. All of these experiences inspired my career in cooking healthy food.
You once mentioned bringing "seaweed in a suitcase" from Japan to the U.S. Tell us more about that!
Since I was a little child, seaweed has been a major part of my diet, especially dashi broth (an umami-rich liquid with many health benefits made from kombu kelp), which I eat daily. Since it is very important for me to stay healthy, when I moved to New York, I packed dried kombu in my suitcase so that when I arrived here, I would have the best ingredients to make delicious miso soup using my family's kombu.
Eventually you started your own seaweed company here in the United States. How did that come about?
Great questions! I was working in the fashion industry in New York, and after getting home from working long hours, I always craved a bowl of dashi broth to nourish and re-charge myself. At the same time, I was missing my family back home in Japan. I started to think, what if I was able to bring my family's seaweed to the US and distribute it here so I could stay connected to them, even though I was living so far away. I got so excited about the idea — however, I had no idea how I should go about it since I had never worked in the food industry in the US, nor did I have any connections in the industry. So, I set up appointments with Japanese chefs who cooked at high end restaurants in New York City, and gave out samples of our seaweed to great reception — they all loved it and wanted to buy it. However, I soon discovered that I would need a distributor in order to sell our seaweed, and after signing with one I started my business selling our product to stores and restaurants.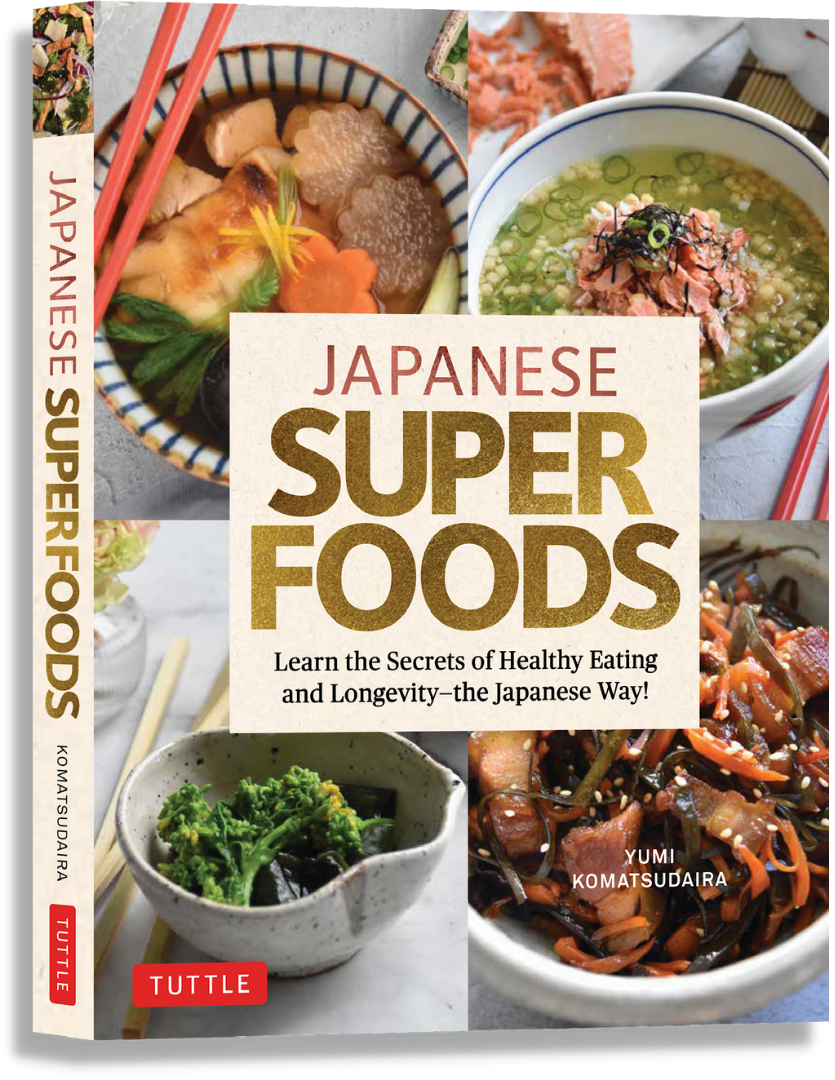 We're excited about your upcoming book, Japanese Superfoods! Can you give us a quick summary of the book?
I have been dreaming of writing a cookbook in English for a long time that would showcase Japan's beautiful dashi culture and the deliciousness of seaweed and its health benefits with people around the world. I also wanted to share the healthy, homemade Japanese food that I have been eating since I was a child, that is filled with my mom and my grandma's love. I wrote all the recipes, styled the food, and took the photographs for the book — this is like my new child that I'm about to give birth to! I am so grateful for the opportunity to create this book from start to finish, something I never imagined I would be able to do and which, initially, was outside my comfort zone. I am very proud of the final result!
What led you to put your knowledge of these superfoods into book form, and what did you discover in the process of writing it?
My mom and my grandma were both excellent cooks, making everything from scratch. Because of our family's business, food was always the center of our life. We celebrated eating whole foods instead of fast foods. This has informed my life, and I wanted to share it with others in my book.
Tell us about how you communicate your food and cooking knowledge through your teaching work.
I love teaching in order to share my culture through its culinary traditions. I teach students how to prepare delicious and healthful Japanese cuisine. I'm especially very passionate about teaching kids how to cook so they can make their own healthy meals. This, I feel, is one of the best gifts we can offer to kids to prepare them for a long, healthy, and productive life.
Can you tease any upcoming projects?
I'm hosting an online summer camp about Japanese food and culture with Table for Two (a nonprofit organization that provides healthy meals and food education). I have a couple of other exciting projects in the works that are not confirmed yet, but I will hopefully be able to share them soon.
Lastly, in the spirit of Asian Pacific Heritage Month, is there another AAPI author whose work has impacted you?
Mrs. Keiko Kobayashi has been my mentor since I was in college in Japan. She was born in Tokyo and after working in interior and housing design in Tokyo, she moved to the U.S. and graduated from California College of Arts and Crafts and has published three successful textile books. She encouraged me to move to the U.S. and see the world outside of Japan to expand my knowledge and experience.
---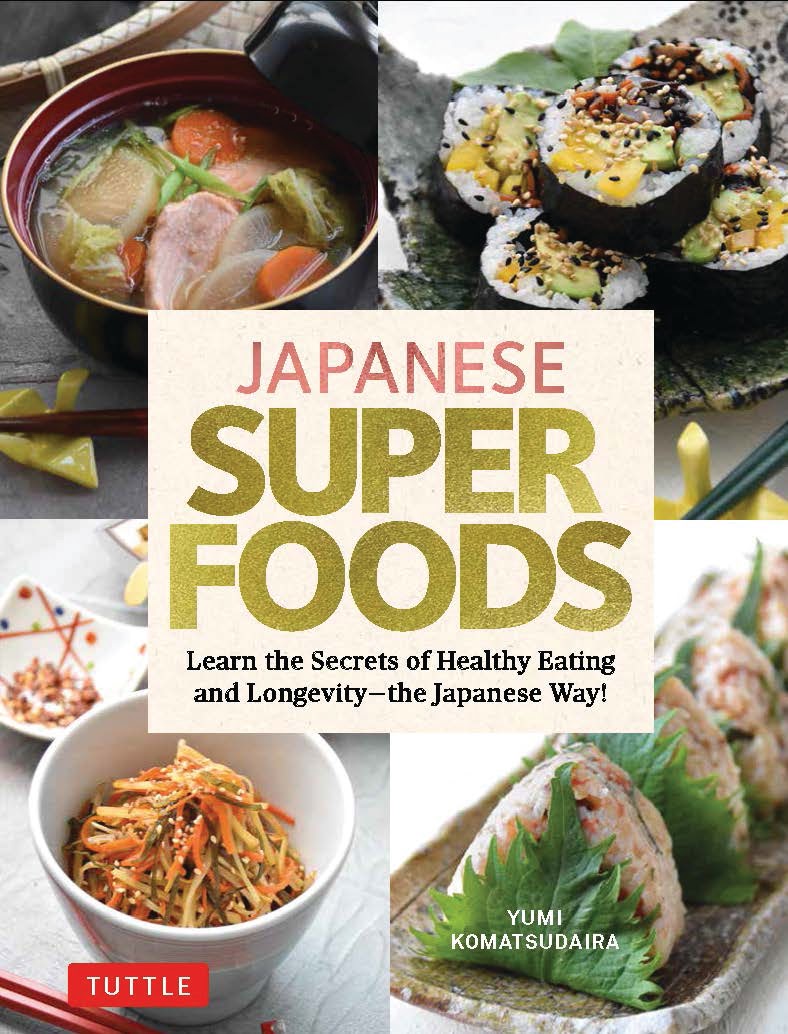 Japanese Superfoods helps you discover the secrets of Japanese superfoods and learn how you can incorporate them in your daily meals! Komatsudaira combines her extensive expertise with ocean vegetables and Japanese cooking to show you how to create simple, delicious, and super-healthy Japanese-style meals at home.
The book releases this fall, but you can preorder today.